University and corporate training on Marketing, Ecommerce and Digital Marketing, Business Analytics and Planning. Active learning programs and workshops.

Federico Della Bella is adjunct lecturer, or faculty member, in renowned Italian and US universities: Politecnico di Milano, MIP Business School of Politecnico di Milano, IES Abroad, NABA.


Guest lecturer for many other universities, business and design schools, like Master in Strategic Design in Politecnico di Milano, Business Plan Module within Computer Science Engineering Master Classes at Politecnico di Milano, Fashion Design at IED. He has been lecturer and coach on marketing and business plan collaborating with many professional organizations, like ISFOR 2000 - Fondazione AIB, Fondazione Olivetti, Confindustria Canavese.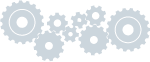 Marketing Module (16 hrs)
Go-to-Market Strategies,
Branding, Operating Marketing,
Marketing Mix, Communication Mix, Digital Marketing.
Business Plan Module (16 hrs)
Business Plan Structure,
Lean Startup Approach,
Metrics and Engines of Growth
Language
English
Assigned Module
Marketing Advanced and Business Planning
(32 hrs)
University
Master Class
Management Engineering
Role
Adjunct Lecturer
Course Full Professor
Prof. Davide Chiaroni
Type of Lessons
Lectures, Case Histories, Teamwork
Audience
Management Engineering Master Class
Business Plan for Startups
---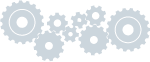 Business Plan, Lean Startup, Metrics, Focus on Business Plan for Digital businesses
Objective
Teams are introduced to fundamentals of business planning and develop in teams their own business plans.
Language
English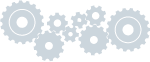 Business Plan for startups and digital businesses,
Lean Startup Approach,
Metrics,
Engines of Growth
Objective
The objective is to support and guide teams in the development of their business plans during the whole semester.
Language
English
Assigned Module
Business Plan Tutorship (40+ hrs)
Business School
Master
International Master in Business Administration
Role
Coordinator of Tutorship Program and Tutor
Course Full Professor
Prof. Antonio Menegatti
Type of Lessons
Tutorship, Coaching
Audience
International MBAs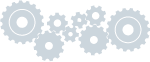 Objective
Translation of an idea into a business model and creation of a presentation in class.
Language
Italian
Assigned Module
Business Model Design (24 hrs)
University
Master
Post-graduate Master in Photography and Visual Design
Role
Full Professor
Type of Lessons
Lectures, Active learning
Audience
Post-graduate students